Gerhard Rittergave a wonderful demonstration of his considerable skills in painting
both a portrait in oils and another using watercolour using the same photo reference.
Gerhard gave us an instructive and entertaining commentary along the way of the
materials used and his approach to the task, with many useful practical hints as well.
As you can see from the photo, the results achieved in such a short space of time
were most impressive!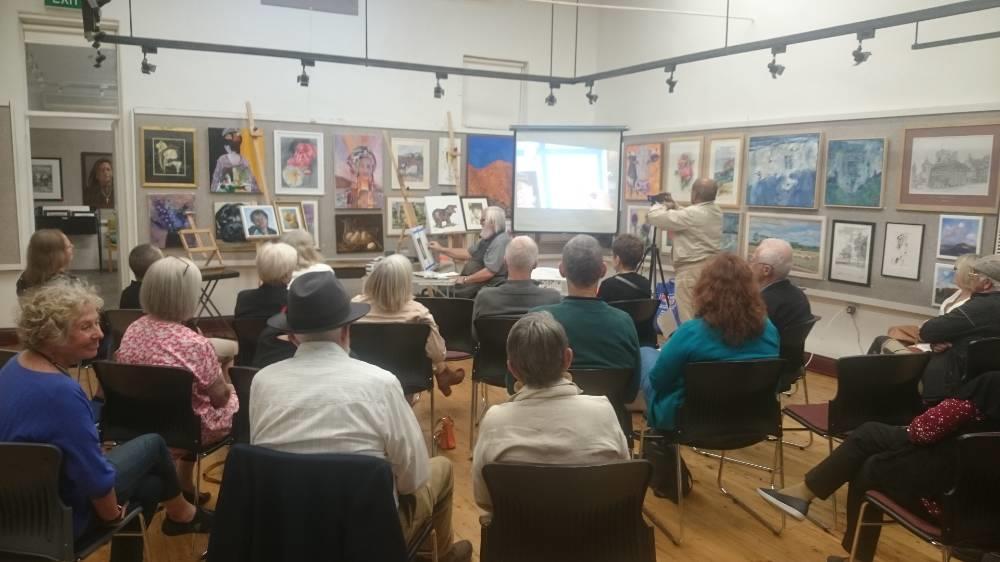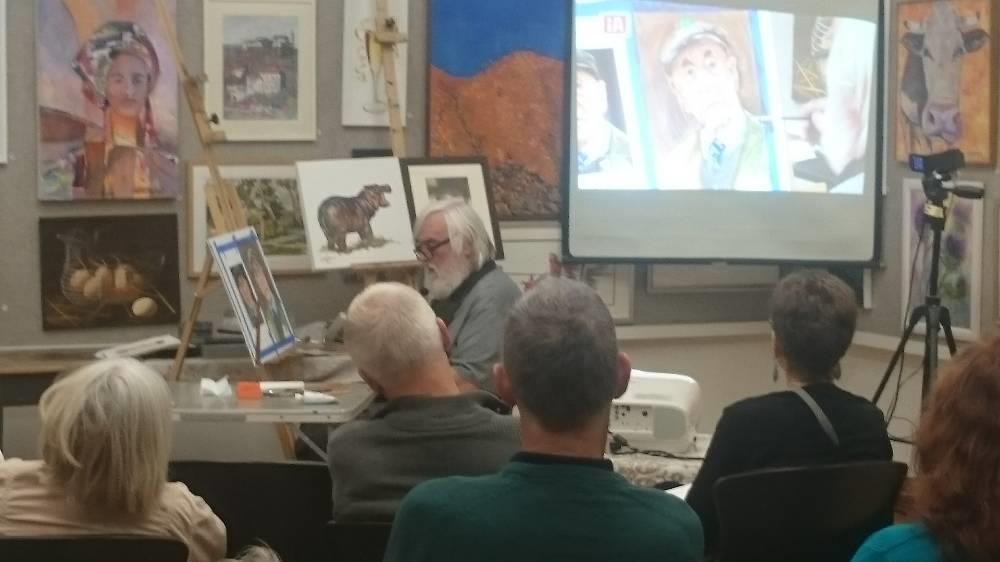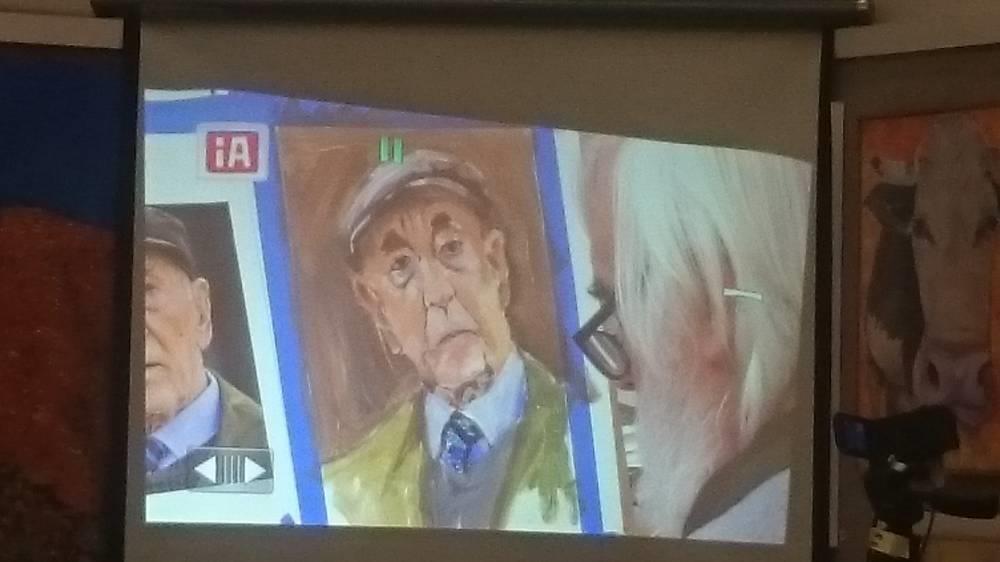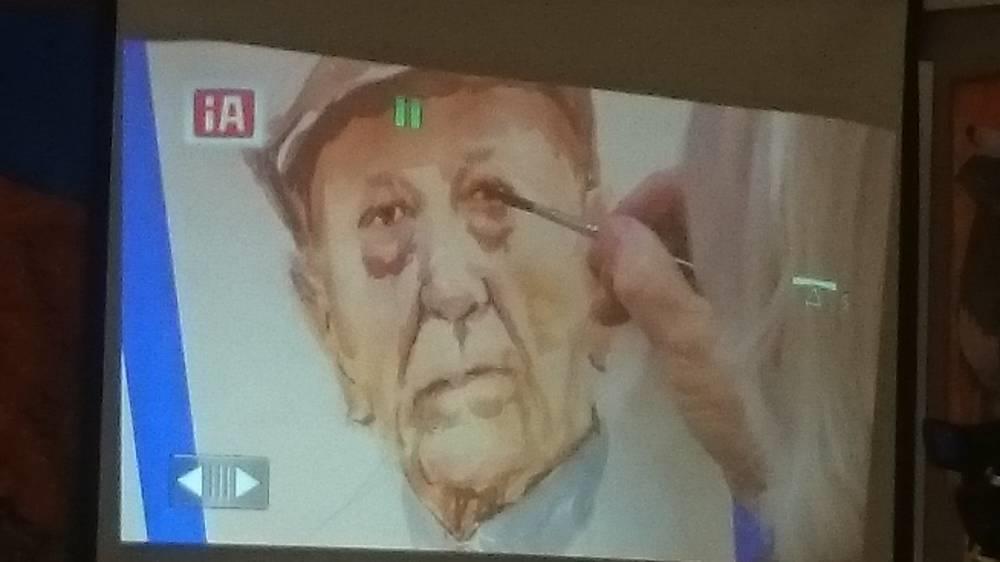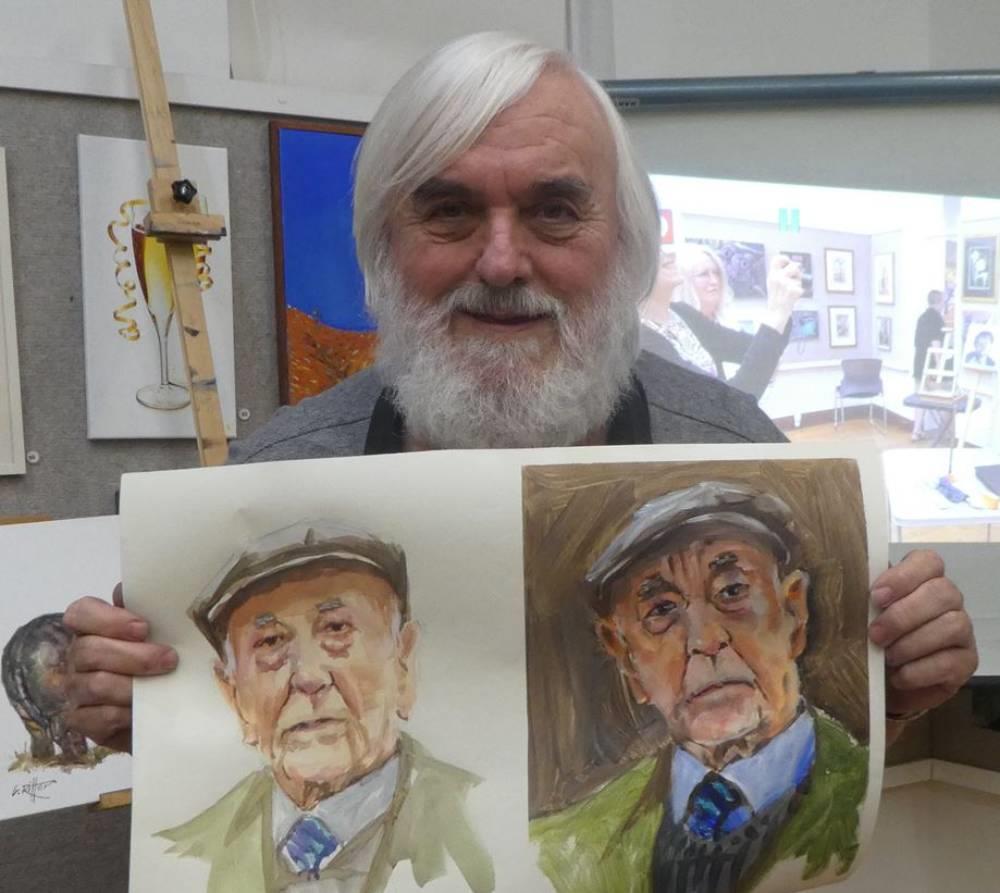 ---
Social Night Fri 26th Mar 7.30 pm with Gerhard Ritter
Gerhard Ritter is a well-known Adelaide artist who was instrumental in the
establishment of the South Australian Water-colour Society (SAWS). Gerhard
has given many demonstrations and workshops in both water-colour and oils.
His portraits of interesting faces as well as his endearing animal paintings are
frequently seen in exhibitions around Adelaide.
For our Social Night Gerhard will demonstrate his talent in both media by
painting a portrait from a photo in water-colour AND oils.
He assures us he can accomplish this feat within the time allowed during our
Social Night. This will no doubt be an impressive demonstration!!!
It will be interesting to see how the choice of medium affects the artistic
rendering of the portrait.
Members are invited to bring supper or a donation. Tongs will be available to keep us COVID safe.